Institut et Haute école de santé La Source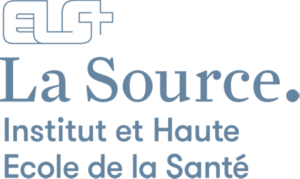 In 1859, Valérie de Gasparin founded the Ecole normale de gardes-malades, the first secular nursing school in the world, which later became the Institut et Haute Ecole de la Santé La Source. Under the aegis of the Fondation La Source, a private, non-profit institution, the School is made up of two entities: the Haute Ecole de la Santé and the Institut La Source.
Member of the HES-SO since 2002, La Haute Ecole de Santé La Source:
Provides professional education (Bachelor's degree) for UAS nurses, as well as continuing education and postgraduate education in the social and healthcare field, and awards diplomas recognised by the Confederation.
Conducts research programmes that contribute to the efficiency of healthcare and its evolution in a changing society. It produces results that enrich knowledge and skills in the spirit of interprofessional collaboration.
Offers individualised services such as advice, analysis of practices, expertise and training.
Develops international collaborations with other universities and healthcare institutions to enable students and faculty to enhance their skills, build partnerships, and expand their networks.